Sharon, Sandy, Lexie, Nicholas and Dougie MacDougall's 2018 FriendsnFamily Newsletter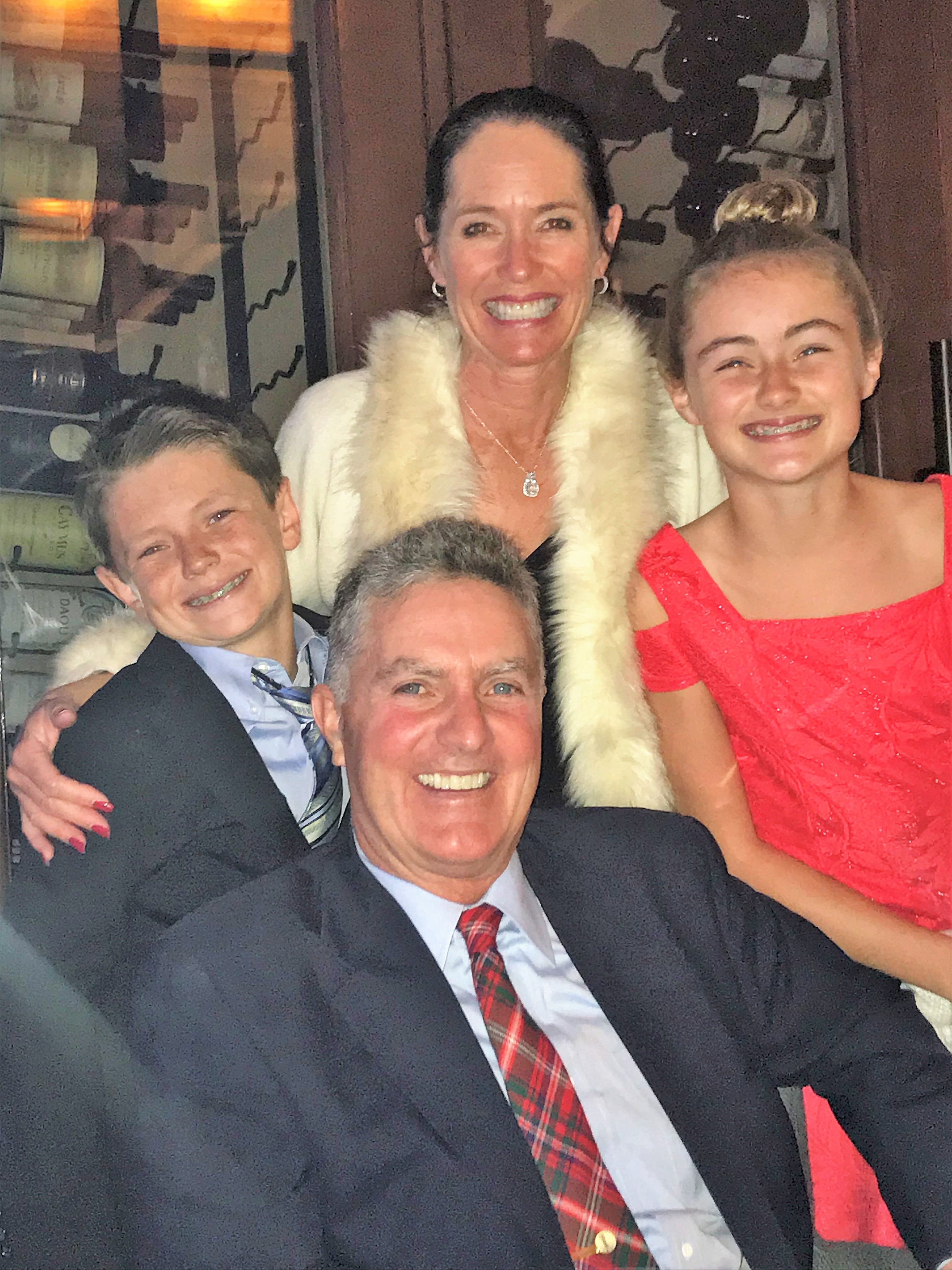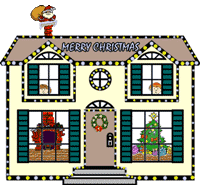 Welcome to the CDM MacDougall's 2018 FriendsnFamily Newsletter. New content and fun reading for this Christmas Season. You can click on any text in blue to see a corresponding video. Please click the back button from the video to return to the newsletter.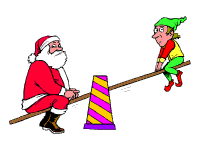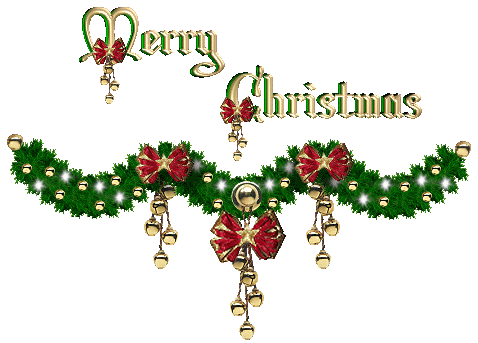 Back Bowls – Vail

Ice Skating in Lions Head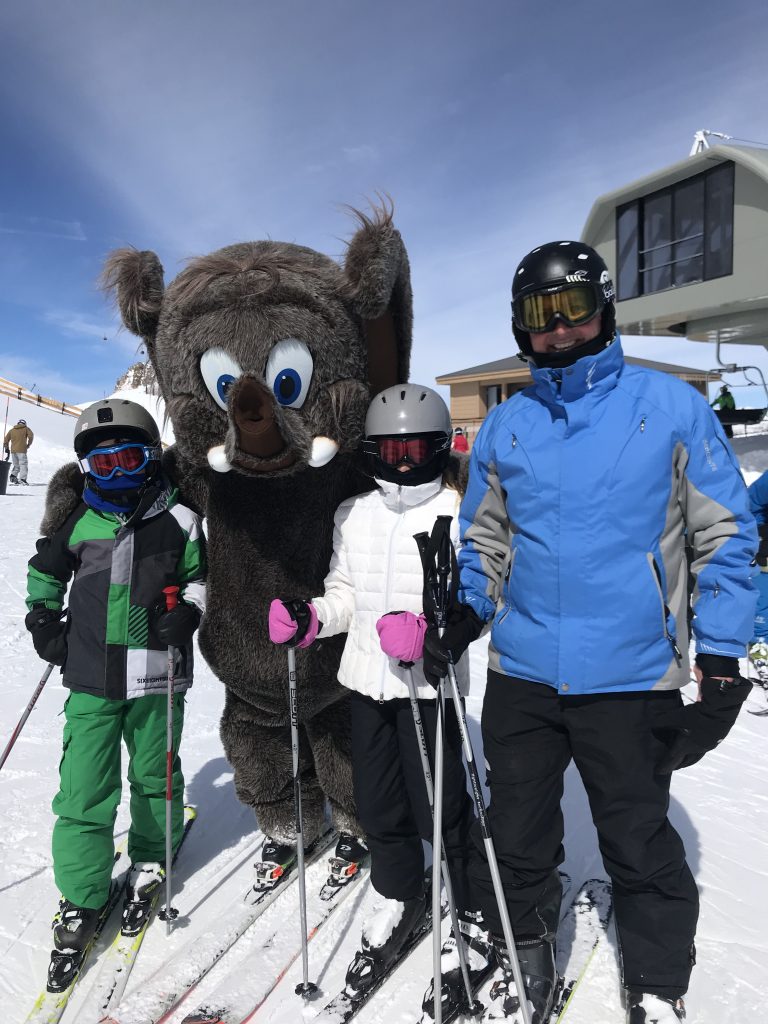 CrowdTrustDeed Team

All-Stars

Lexie – Pilot Cup
Marrakesh Family Scramble

Wirkki Famiy

Family Golf at NBCC
One of the things we love is when FriendsnFamily come visit. This year we were blessed to have a visit from Uncle Lanny and the Kellen's.
Kellen Family

Lanny Snorkeling at Little Corana
Pontoon Cruise on Lake Arrrowhead

Go Bruins!

Lexie – The Star
We finished Summer with our Annual Trip to Bruin Woods where Sharon won the Triathalon and we skied and played with Week 10 friends.
Lexie started CDM Middle School in Seventh Grade and made the Cheer Team and is doing very well in Tennis and Choir while Nicholas continues at Harbor View Elementary in 4th Grade and starred in Baseball and AYSO Soccer and made the AYSO Soccer All-Star Team.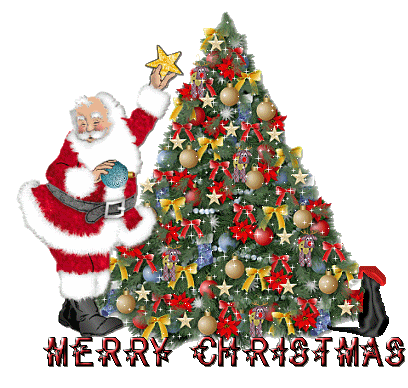 Our Beautiful Girl

Flyer

Lexie in Choir
Fall included a serving event at Mariners Church and a trip to Ventura for Michael Slater's 60th Birthday. Thanksgiving included a wonderful gourmet dinner by Sharon, Family Olympics and Karaoke with the Lyon and Smith families in Palm Desert.
Mark Burns, Michael Slater and David Obbage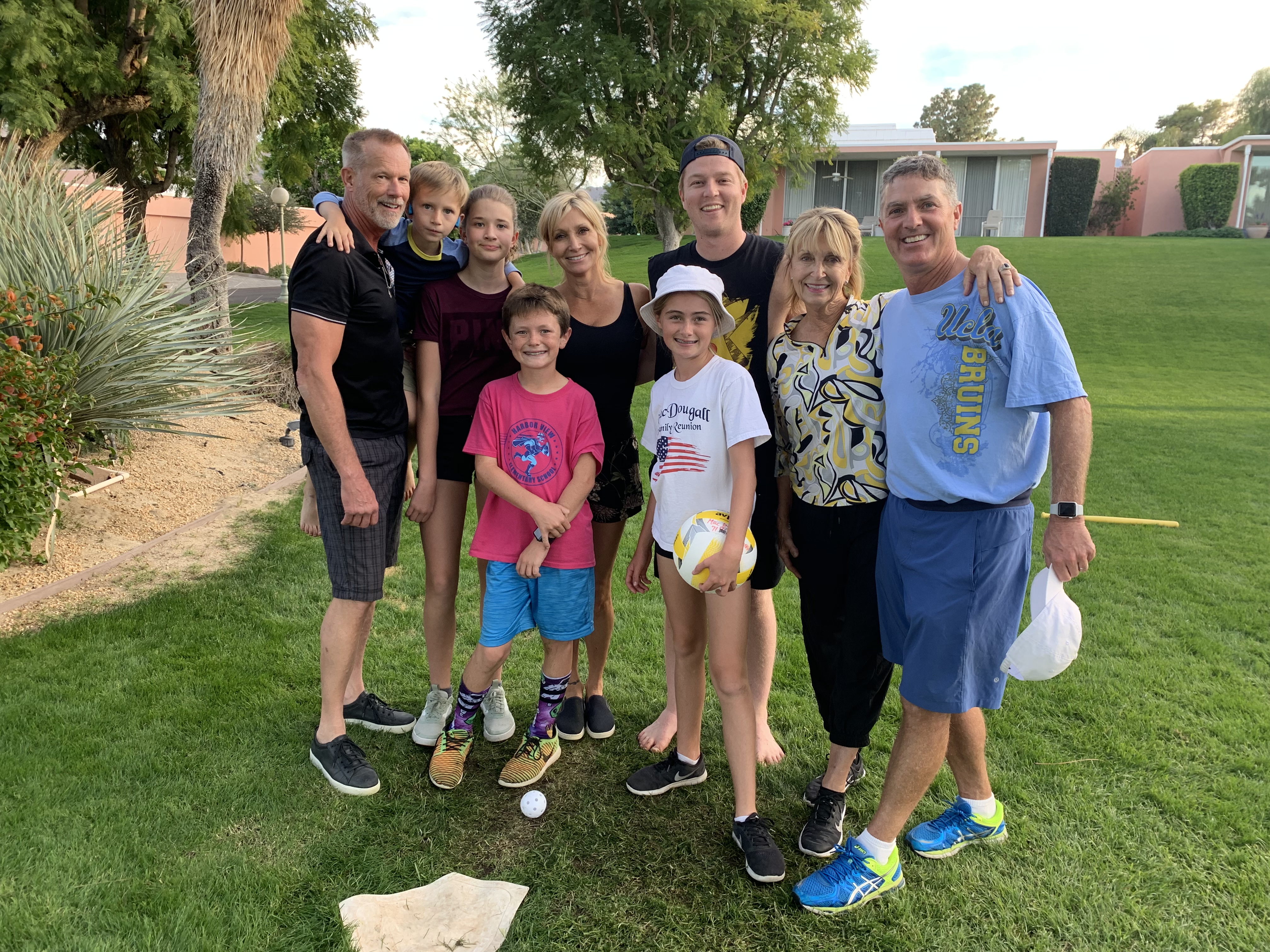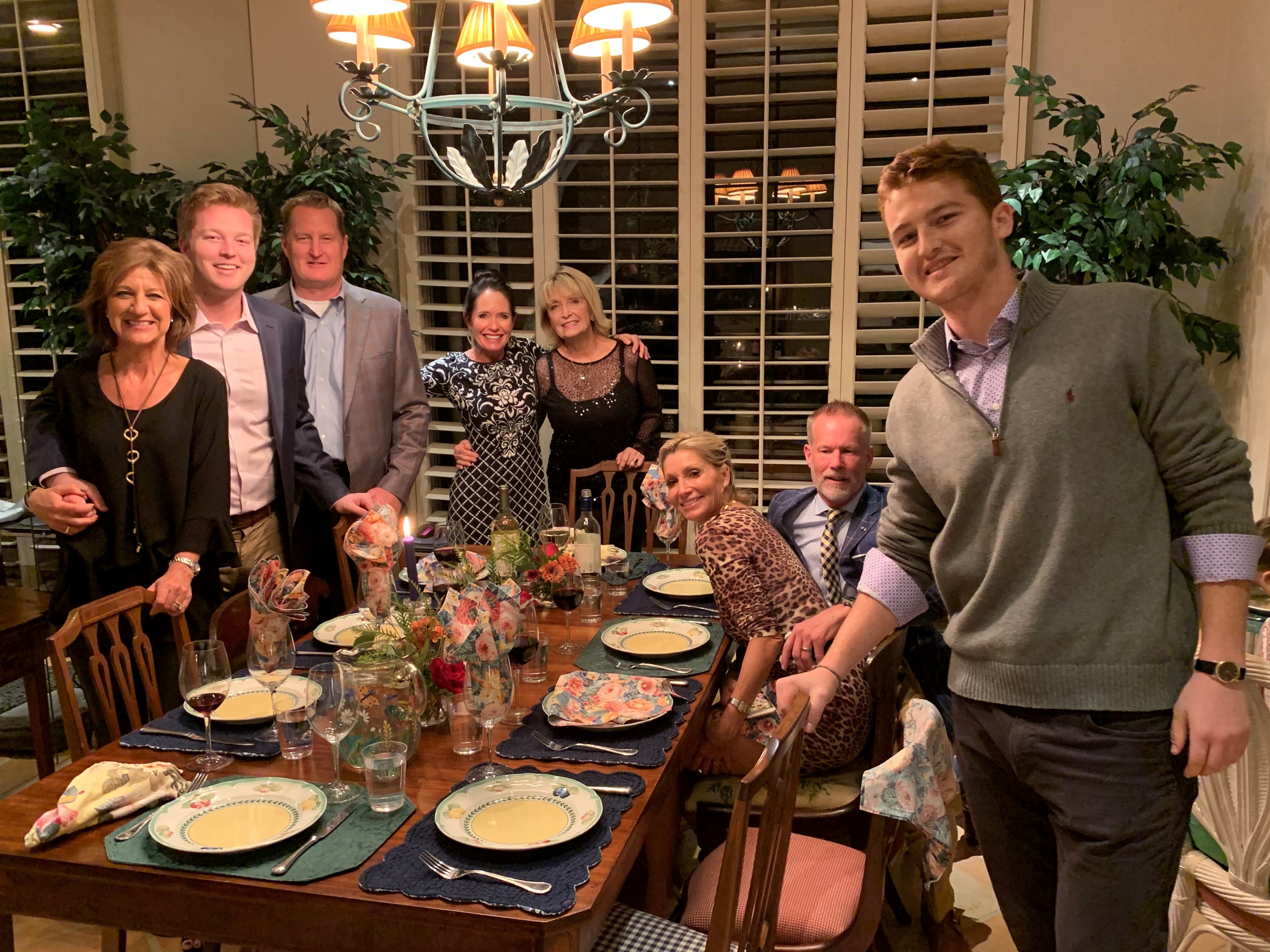 We rolled into the Holiday Season with Sandy managing to contribute to a winning effort in the not so infamous CONC (Cup of No Consequence) at Newport Beach Country Club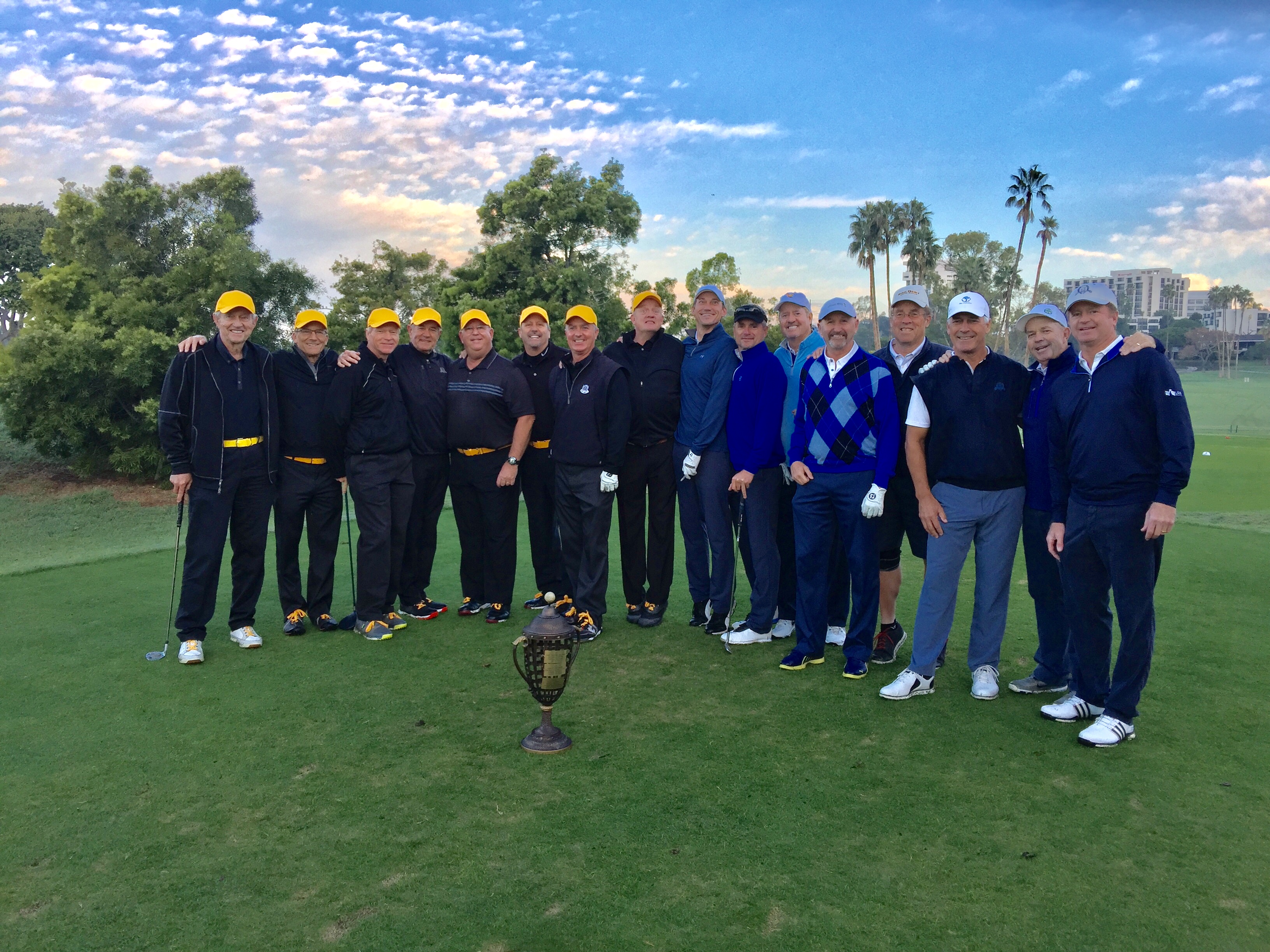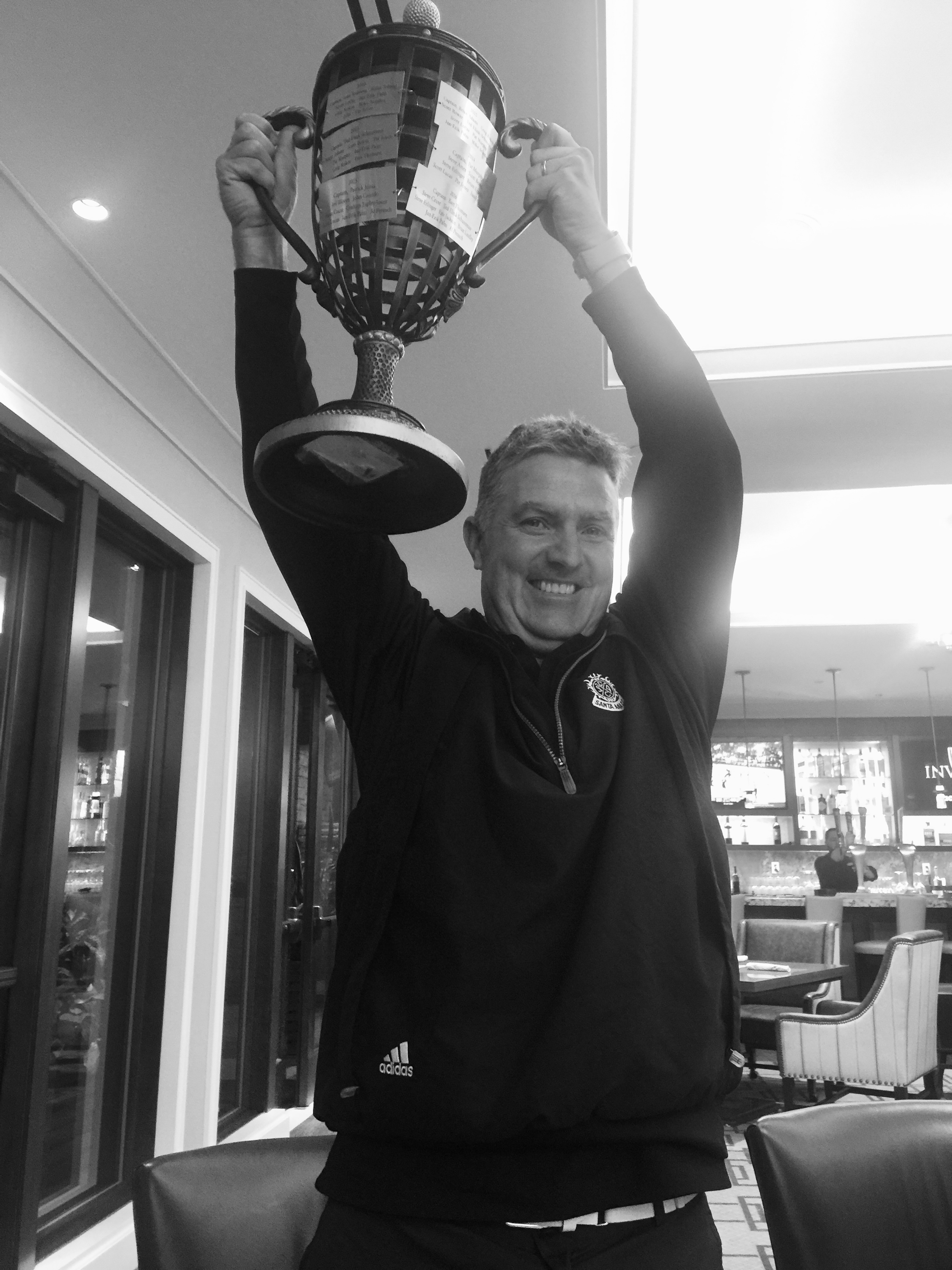 Sandy and his outstanding Team produced a record year at his Hard Money Lending and Trust Deed Investment business and look to continue their success in 2019 as Stock Market volatilities increase and cash flow yields remain elusive. Sandy also served on the Education Committee for the California Mortgage Association and spoke at numerous conferences. Sharon co-chaired Jogathon again this year and raised a record $135k for Harbor View Elementary.
Our beloved Frazier moved to Pug Heaven this year and we found our new Dougie!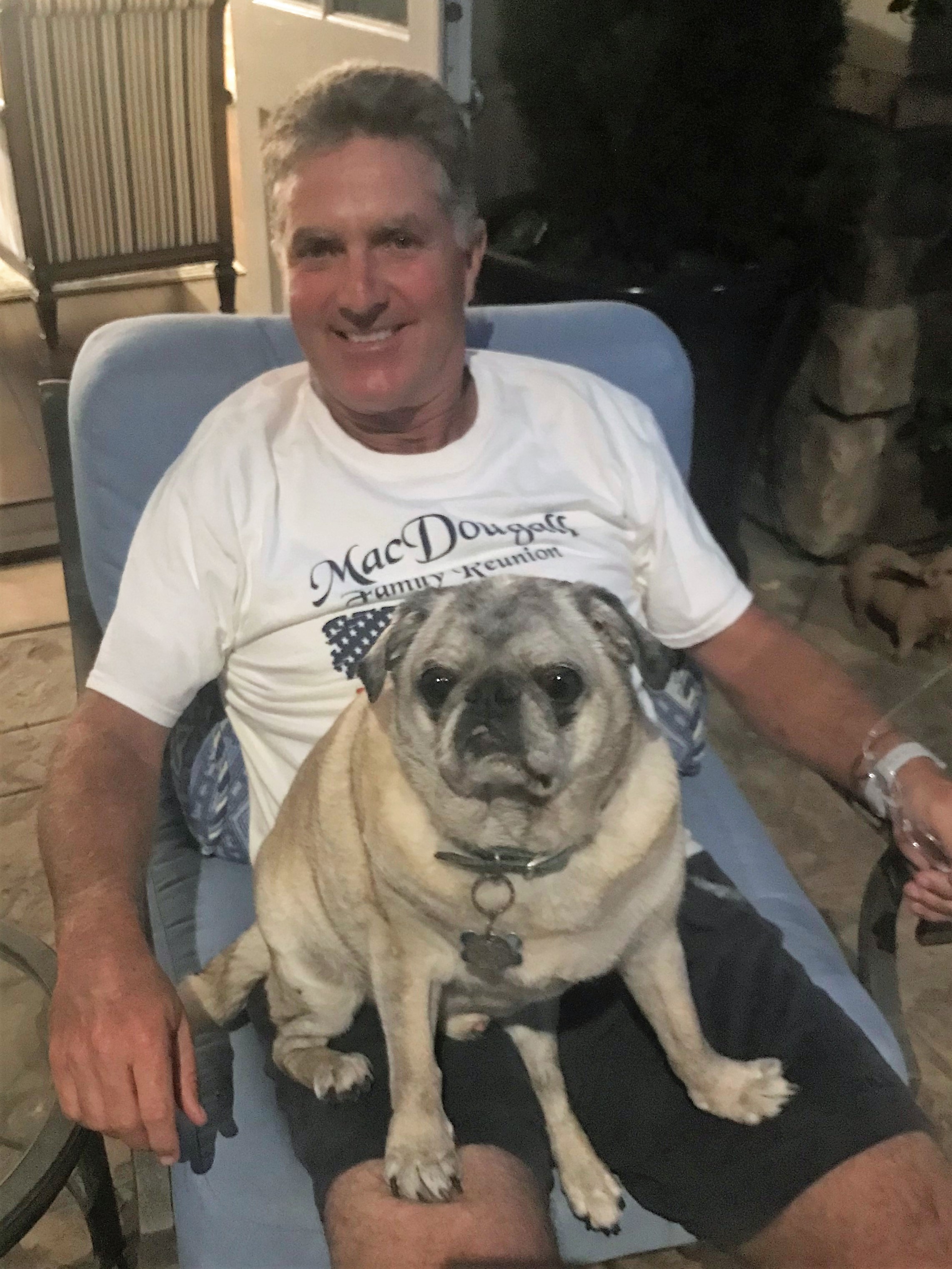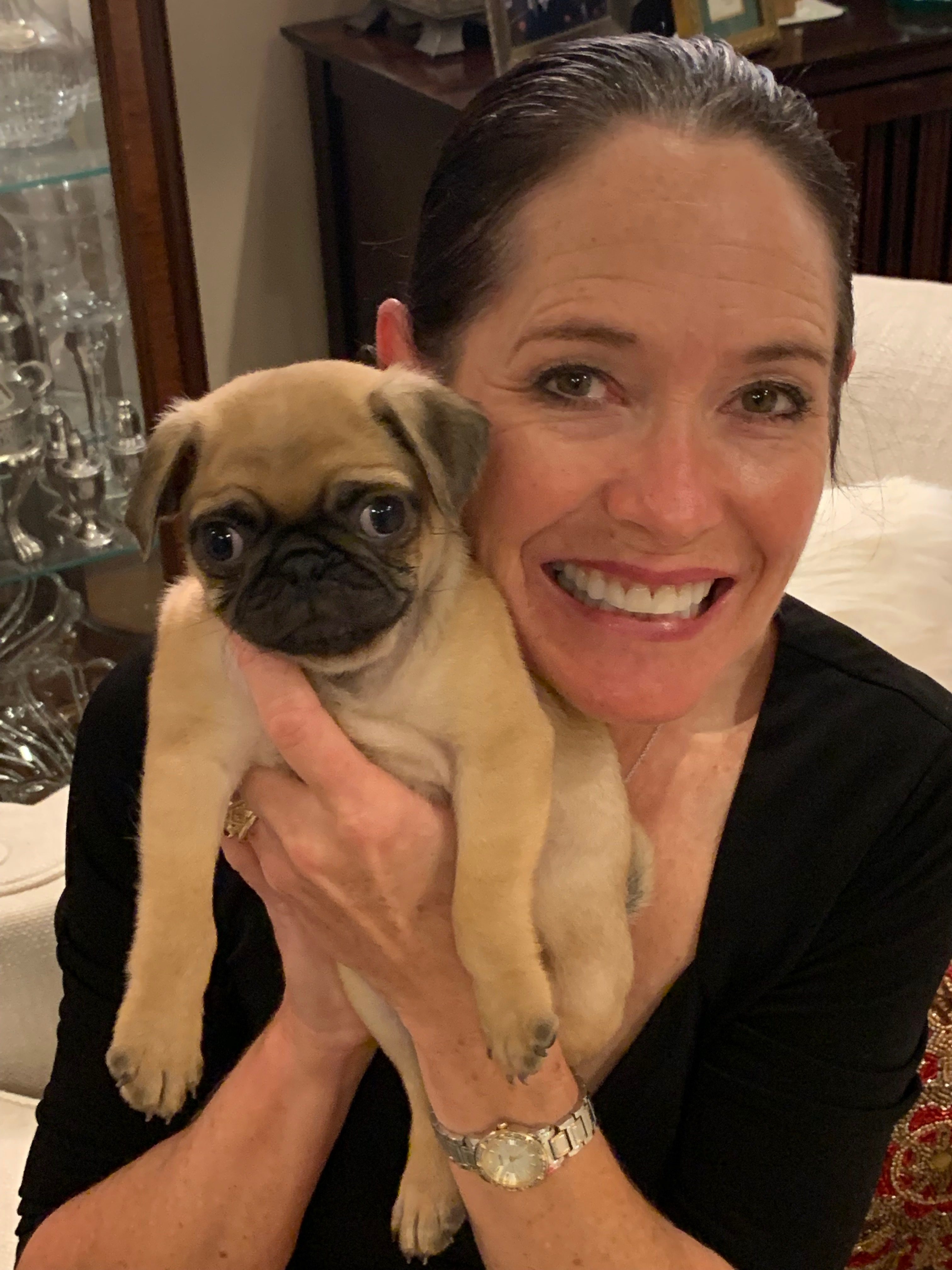 We Celebrate Christmas and extend our Blessings to you and your FriendsnFamily. Remember to have some fun, laugh out loud and treat every day as a Treasure.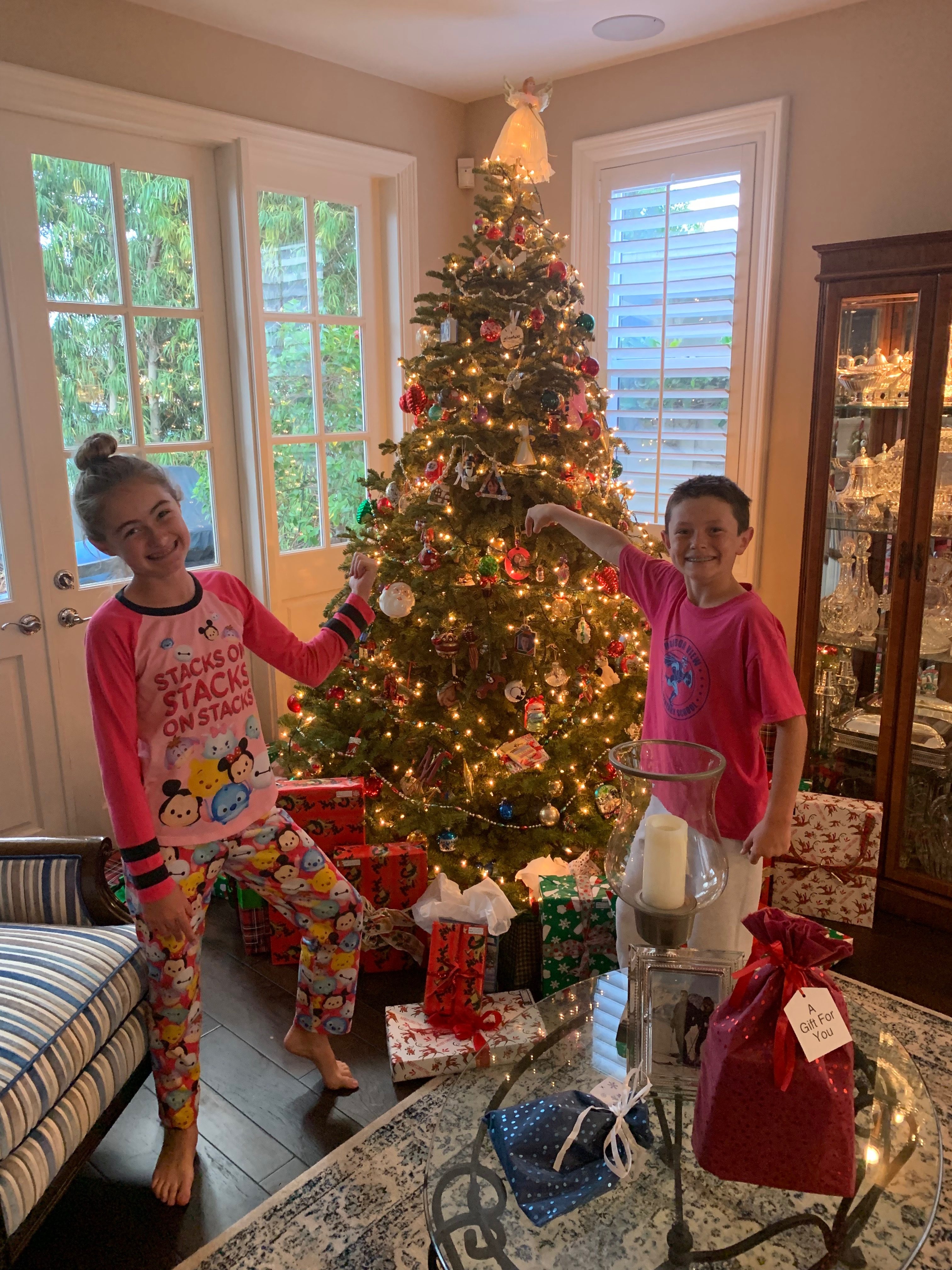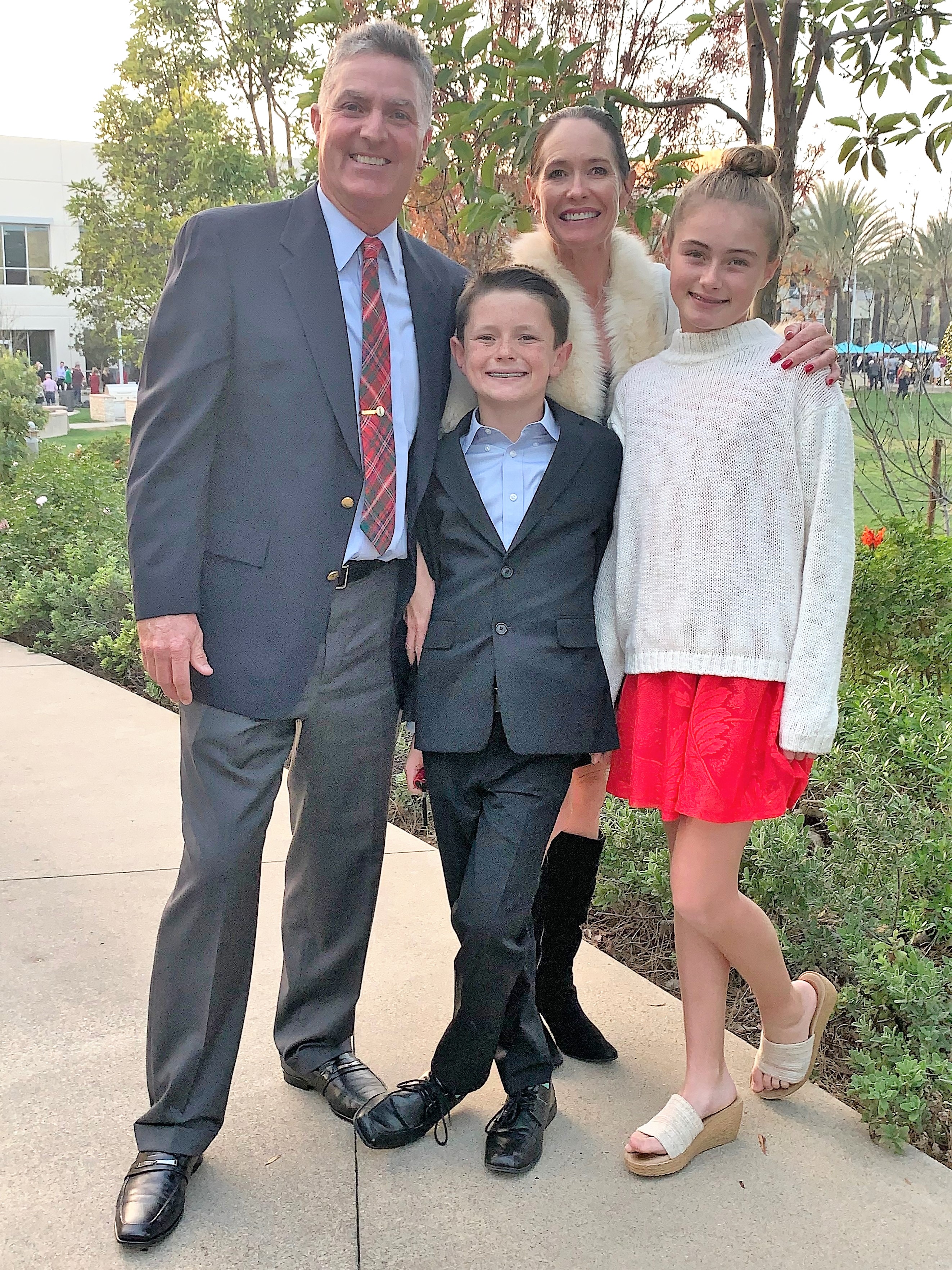 We Pray for your continued prosperity and joy into 2019 and beyond!
Watch next year as we plan to launch FriendsnFamily fun and creative eNewsletter design and deployment capabilities to all of you!