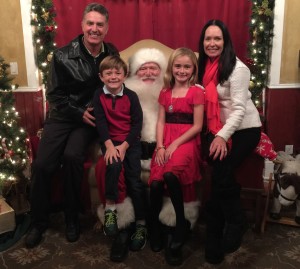 Welcome to our 2015 FriendsnFamily Newsletter. The text in blue is clickable and will take you to video's of the described item. After seeing the video, simply close the YouTube Tab to return to the newsletter.
Sandy and Nicholas started the year with a trip to the "USS Midway" aircraft carrier located in San Diego. This memorable overnight Indian Guide trip makes us appreciate the comfortable sleeping quarters at 423 Marigold Ave.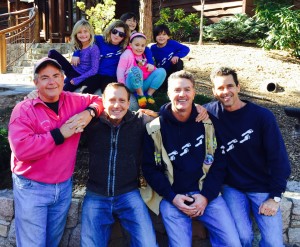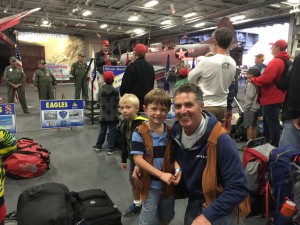 Lexie continues her involvement with Indian Princess and the Little Feet Tribe. Sandy and Lexie have made special memories and friends at the Camp Pendleton, Lake Arrowhead, and Catalina Campouts. We then travelled to Mammoth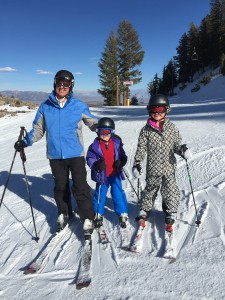 for a ski

weekend followed by an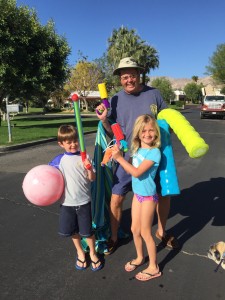 Easter Trip to Palm Desert with Aunt Polly and Uncle Brad. Nicholas played Little League and Friday Night Lights Flag Football in the Spring and Fall. Lexie enthusiastically Cheered on the team.
Nicholas finished Kindergarten and both he and Lexie continue to do well at Harbor View Elementary where Nicholas is now in First Grade and Lexie is in 4th Grade.
Both Lexie and Nicholas swam on the Harbor View Dolphins Swim Team and had fun learning all 4 swim strokes.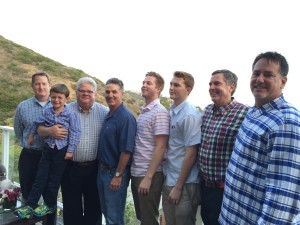 The Chisholm Family gathered in the summer for a farewell to Aunt Barboo and Uncle Roger and Brad Smith played an emotional version of our favorite song , "Aubrey".
The MacDougall's then travelled East for a Summer Vacation starting in Pittsburgh and ending in Boston. We visited Lanny and Annie and family in Ligonier and Lexie and Nicholas attended Rolling Rock Camp and enjoyed the trampoline at Dunollie. We then ventured to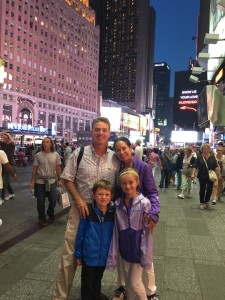 New York City, The Big Apple, where we walked through Time Square and biked through Central Park.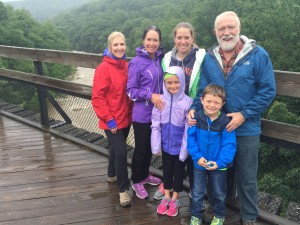 From New York we drove north to Vermont where we canoed down the Battenkill with Olavi and Sue Wirkki. We then spent the 4th of July in Boston and saw the fireworks spectacular show along the Charles River.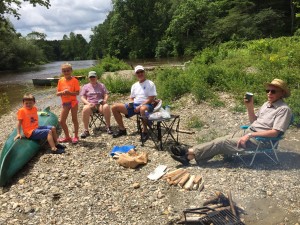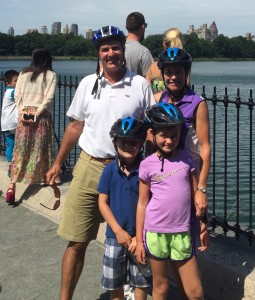 At the end of the summer, we spent a week at Bruin Woods "Week 10" where we waterskied and fished and had fun doing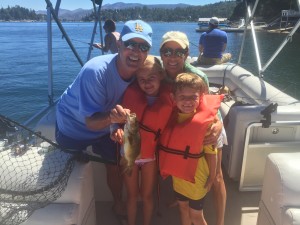 "all sports all the time". Lexie entertained the crowd with her gymnastics routine during the talent show.
Sharon contributed mightily at Harbor View Elementary as a Room Mom and also spearheaded the immensely successful Jogathon that raised over $125k for the School this year.
Beach days continued in the fall and we had fun going to Big Corona and Laguna with Cousin's Nicole and Kolt.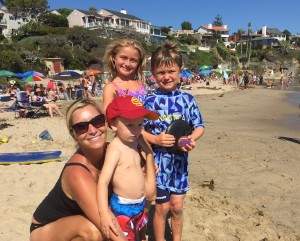 Sandy continued to grow his Private Money Lending and Trust Deed Investment business during 2015 closing more than $22 Million in loan volume through 58 loans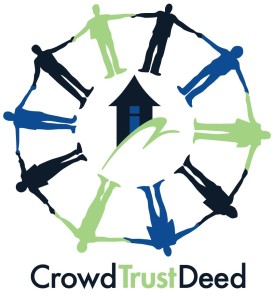 and 119 different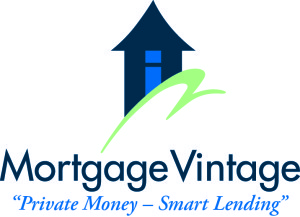 investments.
CrowdTrustDeed that provides the simplest and most efficient way to buy and sell California Trust Deeds. Should you need or want 9%-12% secured current monthly income, please register at CrowdTrustDeed.com.
Sandy invested time coaching, attended LINKS Players, and served on the Board of the Harbor View Dads and on the Education committee for the California Mortgage Association.
In December, we travelled to Tijuana, Mexico with our Mariners Church Outreach team. In addition to providing needed support to our partner Church, we know Lexie and Nicholas learned how blessed we are to live in our house in Newport Beach.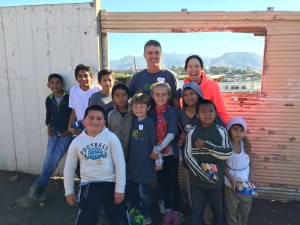 Lexie and Nicholas provide a young and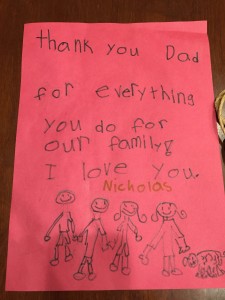 joyful spirit to our household. When Sandy received the note below, he felt blessed beyond words.

We continue to have fun hanging around at home where on any given night you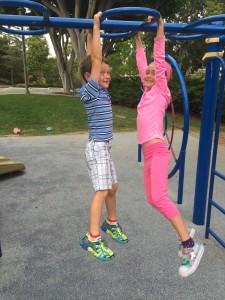 might hear some Karaoke or an entertaining piano recital. Lexie performed a spirited "Silent Night" for the whole family on Christmas Eve!
We look forward to a fun and exciting year in 2016 and to your continued Facebook Posts, calls, correspondence and updates. Merry Christmas and may the Lord bless you in 2016 with health, happiness and prosperity. Happy New Year!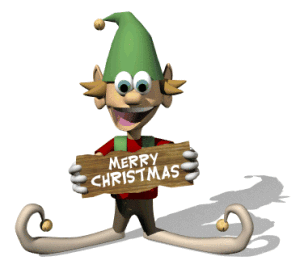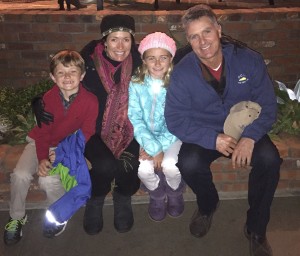 Sandy, Sharon, Lexie, Nicholas and Frazier MacDougall