Sharon, Sandy, Lexie and Nicholas
         MacDougall FriendsnFamily 2014 Newsletter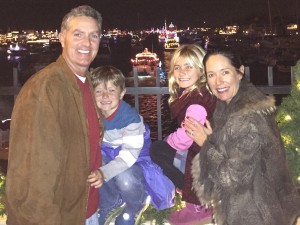 Welcome to our 2014 FriendsnFamily Newsletter.  We missed the publishing deadline the last few years but are happy to return with a new and improved Newsletter experience.  Be sure to click on the text in blue to see fun video footage.  While social media sites provide tidbits of our lives throughout the year, our traditional Newsletter's goal is to give you a digital, entertaining, quick, concise and creative view into our 2014 that can be cherished forever.  We hope you enjoy and Let it Go!
The whirlwind 2014 started with a ski trip to Mammoth followed by a visit to Pismo Beach in California's Central Coast.

We then travelled to Vail for a summer Family Reunion.  Lexie and Nicholas raced in the Extreme Games with their cousins Alexis and Mimi Miller while parents and family laughed and held their breath.  The summer culminated at Bruin Woods Family Camp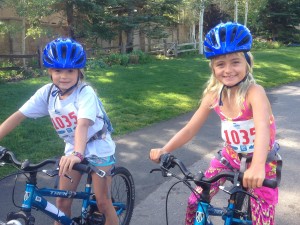 in Lake

Arrowhead followed by a wonderful trip to Calico Lake for fun water skiing with Bob Smith and Family.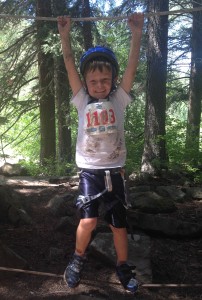 We are blessed to have both Lexie and Nicholas attending Harbor View Elementary this year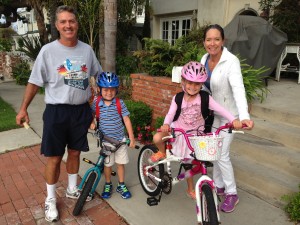 where Lexie is in 3rd Grade and Nicholas is in Kindergarten.  One of our joys in life is walking the kids to school through the streets of Corona Del Mar.  
Nicholas' activities included Baseball and Soccer teams coached by Sandy,  surfing, and Indian Guides. 

Lexie's activities included gymnastics, piano lessons, swimming, surf camp, NBCC Junior Golf Team and her Little Feet Indian Princess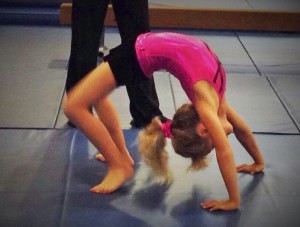 Tribe.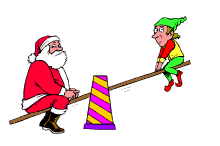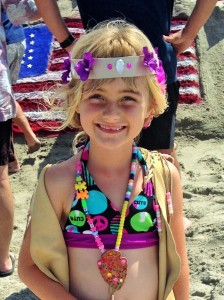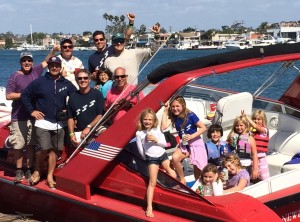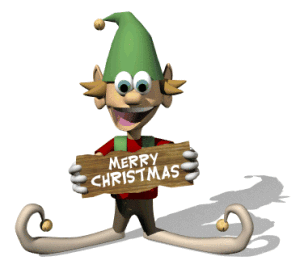 As a family we grew butterflies, attended and volunteered at Mariners Church and spent time dancing around, swimming, playing tennis, going to Palm Desert, Big Corona Beach and playing a little golf and doing the golf cart rap. 
Both Kids love to have fun and we like to think they keep us young at heart.
Sharon worked hard helping out at the School's Parent Faculty Organization (PFO),  performed Chief Domestic Officer duties beautifully and successfully Chaired Harbor View's Jogathon raising more than $90,000.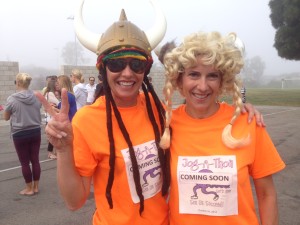 Sandy attended LINKS Players, and served on the Board of the Harbor View Dads.  On the career front Sandy and his team continued the Mortgage Vintage growth trajectory where he originates fast and professional hard money loans and Trust Deed Investments. Sandy also serves on the Education Committee at the California Mortgage Association (CMA).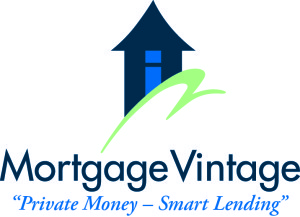 Answering a client demand, Sandy partnered with his former Co-Founder of Mortgage Vintage, Felix Veski, to start a new marketplace division

of Mortgage Vintage called CrowdTrustDeed that provides the simplest and most efficient way to buy and sell California Trust Deeds.   Should you need or want 9%-12% secured current monthly income, please register at CrowdTrustDeed.com. 
We look forward to a fun and exciting year in 2015 and look forward to your continued correspondence and updates.  Live, Laugh and Love and enjoy God's many blessings.  Merry Christmas and Happy New Year!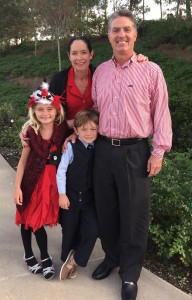 Sandy, Sharon, Lexie, Nicholas and Frazier MacDougall